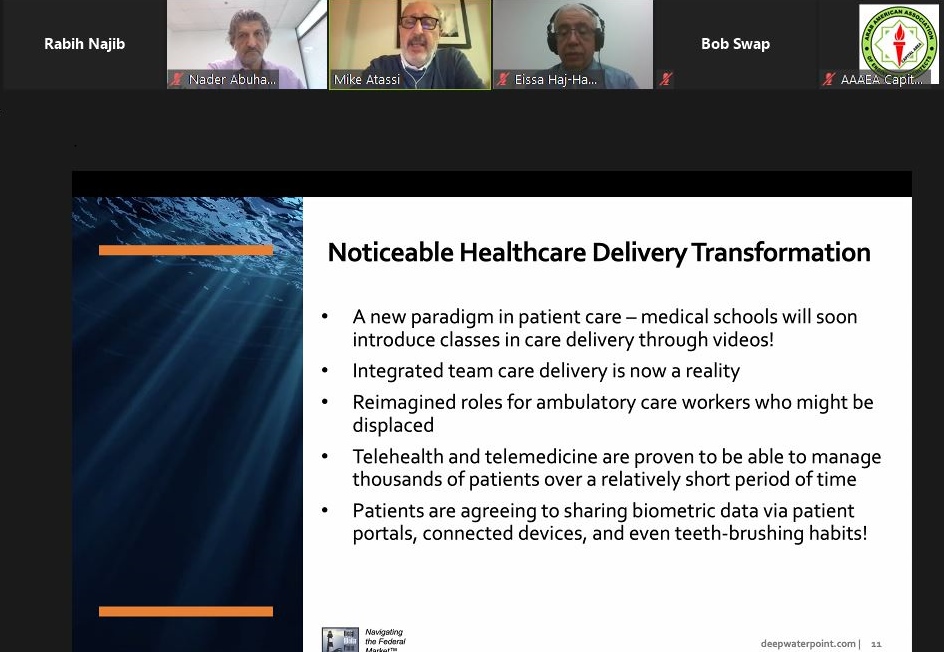 The Arab American Association of Engineers and Architects (AAAEA)-Capital Area hosted a virtual event on Saturday, January 16, 2021 to present the 2020 scholarship awards to several talented engineering undergraduate and graduate students.
Although it was not able to host the ceremony in-person as in previous years, it was important that AAAEA-Capital Area continued the celebration and support of students in our community to "continue our tradition with our theme of building bridges to connect people between the many diverse communities and organizations towards a brighter future," said Eissa Haj-Hamad, the president of the chapter.
For many of the students who received the scholarship, their academic and professional lives were changed dramatically due to the COVID-19 pandemic. Many students lost internship opportunities and the experience of attending college or university in-campus while still having to pay the financial costs attributed to higher education. One of the 2020 scholarship recipients thanked AAAEA-Capital Area for its financial support of her degree program since she had lost an internship opportunity last year that would have allowed her to make some money to pay off some of her college tuition.
The virtual event also hosted two great guest speakers; Mr. Mike Atassi from Deep Water Point, who talked about the impact of COVID-19 on engineering; and Dr. Robert (Bob) Swap from NASA, who talked about research involvement within the organization.
AAAEA-Capital Area will continue to host virtual events this year to its members and guests. If you are interested in attending future events or would like to donate to the AAAEA-Capital Area Scholarship Fund, please contact AAAEA-Capital Area Events Chair Lujain Al-Khawi at events@aaaeadc.com.