Nineth Annual Dinner Gala
Saturday, October 20, 2018

After eight successful Annual Dinner Gala events, AAAEA - Capital Area is looking forward to another successful event this year. We had over 300 guests attend each of our past seven events. Among the many distinguished guests were US Secretary of Transportation, Maryland Lt. Governor, Ambassador Patrick Theros, President and Executive Director of US-Qatar Business Council, Maryland Transportation Secretary and Deputy Secretary, Maryland Secretary of the Environment, Deputy Secretary of Business and Economic Development in Maryland, Directors of Department of Public Works and Department of Transportation in the City of Baltimore, Director of Department of Public Works and Transportation in Prince George's County, City of Baltimore Mayor, and other industry leaders.
Keynote Speakers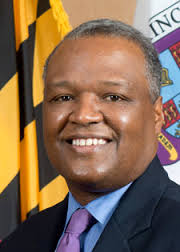 Rushern L. Baker, III is the Seventh County Executive of Prince George's County, the highest income African-American majority County in America and the second largest jurisdiction by population in the State of Maryland. Since his election in November of 2010, Mr. Baker has worked closely with other state and regional leaders to pursue positive change, focusing on creating jobs, growing the economy, and improving public safety and education in the County. Since taking office, Mr. Baker has raised the profile of Prince George's County in the Washington, D.C. Metropolitan region, implementing innovative programs designed to improve the quality of life for residents. Mr. Baker established The Economic Development Incentive Fund (EDIF), an unprecedented $50 million fund designed to stimulate business growth in the County. He is also addressing healthcare disparities through his leadership and advocacy for a new world-class Regional Medical Center in Prince George's County that will transform health care in the region. Mr. Baker introduced the Transforming Neighborhoods Initiative (TNI) in 2012 in order to uplift economically challenged neighborhoods in Prince George's County. Mr. Baker is very focused on improving education and public safety in the County. For the last two years he has ensured that schools and the County's public safety agencies receive adequate funding and resources. The result has been rising test scores and significant reductions in overall crime. Mr. Baker has also made significant reforms to ensure openness, transparency, and accountability in government. Under his leadership, the County recently launched CountyClick 3-1-1. Residents now have increased access to the government online or via a County call center. He also introduced CountyStat, a program used to measure and monitor government operations in order to improve service delivery by County agencies.
Mr. Baker has received many awards and honors including the National Forum for Black Public Administrators' National Leadership Award for Public Service and 2012 Most Innovative Executive of the Year for Minority Business from the Maryland/Washington Minority Contractors Association. Mr. Baker started his political career in the Maryland House of Delegates representing District 22-B from 1994 - 2003. During that time, he served on numerous committees and was Chair of the Prince George's County Delegation from 1999 to 2003. While in that role, Baker earned a reputation of being a consensus builder, an honest professional, and a tough, well-respected leader. In addition to his success in politics, Mr. Baker -an accomplished lawyer- has served as the legal counsel to a nonprofit community development and social services organization and as the executive director of an education reform nonprofit. From 1987 to 2001, Baker was also a member of the U.S. Army Reserve Judge Advocate General Corps.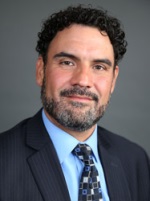 Rick Canizales currently serves as the Transportation Director for Prince William County.
Mr. Canizales has previously worked for Prince William County's Department of Transportation for 14 years. His most recent role with the department was as Transportation Planning Division Chief, where he was responsible for the management and operation of the Transportation Planning and Programming Division. Before working for the County, Mr. Canizales was employed by the Virginia Department of Transportation and the Richmond Regional Planning District Commission.
"Prince William County has one of the most successful road building programs in the Commonwealth," said Corey A. Stewart, Chairman of the Prince William Board of County Supervisors. "Rick Canizales' experience with planning, programming and funding transportation projects along with his relationships with regional, state and federal partners will be essential as we continue to improve the transportation and commuting options for the residents of Prince William County."
Mr. Canizales received his Bachelor's Degree in Urban Studies and his Master's Degree in Urban and Regional Planning with a concentration in Transportation Planning and Engineering from Virginia Commonwealth University. He resides in Prince William County with his wife and two children.
Comedian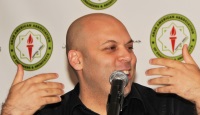 Amer Zahr Is an Arab-American comedian, speaker, writer, academic, and adjunct professor at University of Detroit Mercy School of Law. He draws on his experiences growing up as a child of Palestinian immigrant parents. Amer performed at many venues including a packed house at New York City's world-famous Carnegie Hall, John F Kennedy Center for the Performing Arts in Washington, DC. (where he produced this show as well, making it the first time that an all-Palestinian cast took the stage at the internationally-renowned venue).He has produced and headlined in 3 of his own comedy tours, "1001 Laughs Comedy Tour," "We're Not White!" and "In 1948." He founded and produced the first-ever "1001 Laughs Ramallah Comedy Festival." The festival entertained over 2,000 locals and was funded by the US Consulate General in Jerusalem, a branch of the United States Department of State. He received great acclaim and much media attention from major media outlets such as the CNN and BBC Arabic.
He is also the author of the well-read blog "The Civil Arab," as well as his first book, "Being Palestinian Makes Me Smile," a collection of his writings relating to being Palestinian.He appeared on radio and television, including ABC's "Politically Incorrect with Bill Maher." Some of his writings have been featured in major publications, including Time magazine, and Al-Jazeera.
Artists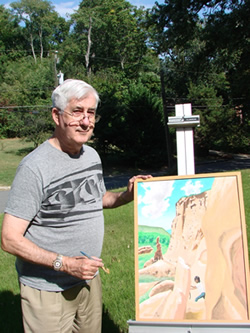 John Sproston A heraldic and graphic artist for thirty-three years. One of his work accepted for a show called "Earth Views" organized by the Smithsonian's Air and Space Museum. The Smithsonian later purchased it for their collection. For the Twelfth Annual Benedictine Art Awards contest, one of his water-color art pieces was included in a Manhattan show in New York City. It is now in a Boston private collection. In Spring 1989 the National Institutes of Health in Bethesda, Maryland exhibited his work in a one-man show named "People and Places". More recently, the U.S. Postal Service issued a 44-cent stamp using his design for the ship's arms of the "Arleigh Burke".
John continues to paint, primarily portraits but also animals and residences to order. He often works from photographs when live settings are not possible. Working with clients to achieve a satisfying solution to their requests has always been for his a most valuable part of the process.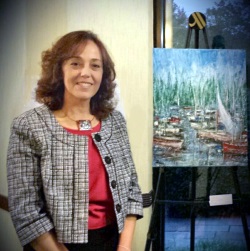 Thoria Hassan: graduated from the Faculty of Engineering School of Architecture In Alexandria, Egypt. Thoria's interest in art and architecture developed in her early childhood. She grew up seeing the beautiful artwork and paintings created by her father and mother. This early enthusiasm became the driving force to express her creativity. Thoria has always been inspired by ancient Egyptian art and architecture. When she was a child, Thoria lived in Upper Egypt (Luxor and Aswan), and was always so amazed by the Egyptian temples, especially Abu Simbel, Karnak, Luxor and the great Pyramids.
Thoria has been surrounded by an extremely supportive family, friends, and colleagues, who have encouraged her along the way. She is indeed privileged to be living her passion, following her dream, and sharing her work with others. Thoria's artwork ranges from painting with different Media - such as acrylic, oil color, watercolor, and creative three-dimensional glasswork.
Michele Foshee Michele inspiration comes from all things in the natural world - from the spider crawling in his web, to a majestic vista, to people in everyday scenarios - She sees the beauty in all of it and want to capture and share the special moments she witnesses. She travels as often as possible and return with catalogs of inspiring photos to work from when she is unable to work en plein air.
She has worked as a graphic designer, freelance illustrator, art director, fine artist, and entrepreneur. Her work has been published by National Geographic, Smithsonian, National Park Service, SeaWorld, the White House, as well as countless other local, national, and international entities.
She accept commissions for paintings and drawings, but also has a large catalog of art for sale on her website and social media outlets. Her most common commissions are portraits (pets and people!) and landscapes from vacations or special occasions from photographs in a variety of media, including: watercolor, pastel, pen and ink, colored pencil, acrylic, oil - pretty much anything that will make a mark.